This exhibition took place from 15th June to 26th October, 2019  at the Newarke Houses Museum & Garden in Leicester. The project involved a local oral history and storytelling component, the development of an exhibition, and a public program of guided walks, salons, and talks.
Typewriters reached the Leicester community and beyond in several ways. Visitors to the exhibition totalled 7,700, including 353 at community events. 1,102 users visited the project website and the exhibition generated over 150,000 Twitter impressions.
For press enquiries and to access footage, please contact us.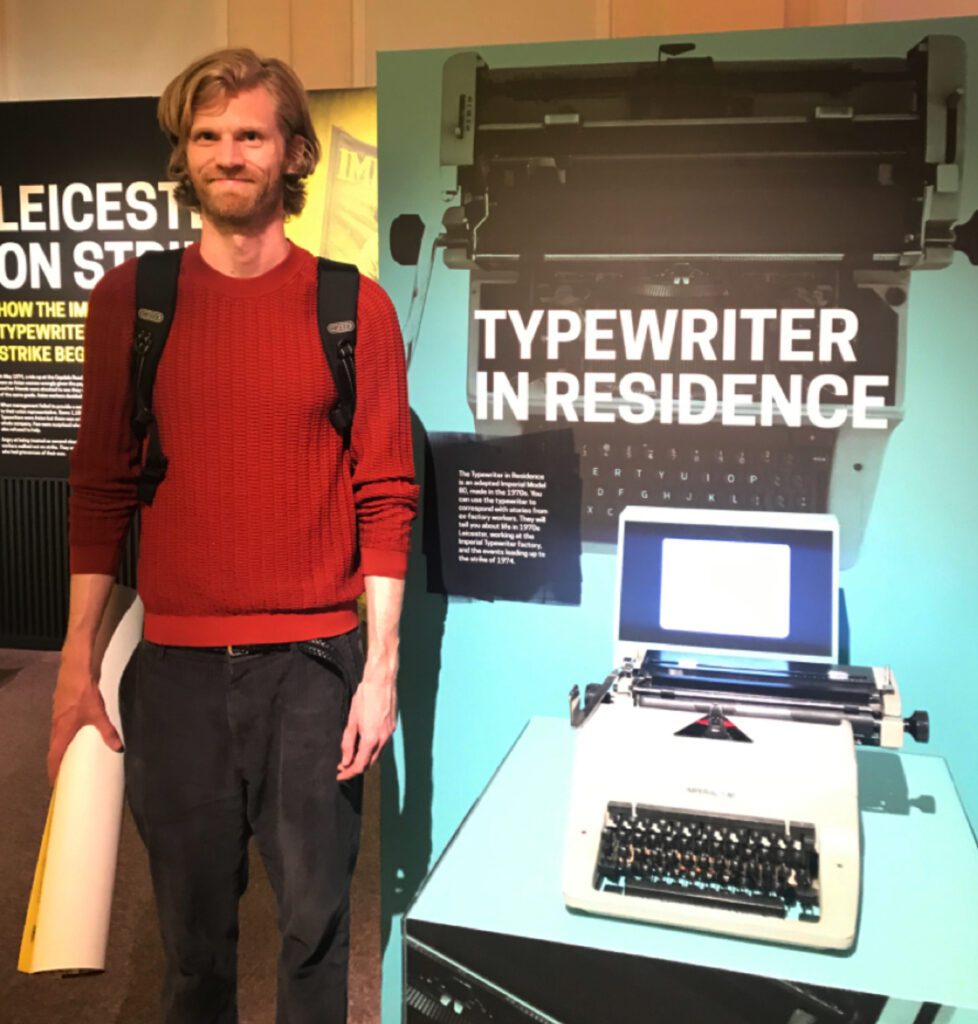 We created a 'Typewriter in Residence' that acted as a creative portal holding oral histories and enable digital interactions from the public, in collaboration with the University of Nottingham's Mixed Reality Labs.
The brief for the 'Typewriter In Residence' was to create an augmented typewriter that would allow exhibition visitors to read transcribed oral histories of the events surrounding the workers strike.
We wanted this to be done in an interactive way that would engage younger visitors who may never have seen or used a typewriter before, to experience the tactility of typing on a mechanical typewriter.
The interactive storytelling 'hacked' typewriter was developed and produced by Mark Selby, programmed by Vinay Tailor. Concept by Divya Ghelani & Mark Boothe