THE STRIKE AT IMPERIAL TYPEWRITERS OFFERED A NUMBER OF WAYS FOR AUDIENCES TO EXPLORE THE EXHIBITION.
Our outreach programme had something for everyone and included a walking tour, community workshops, and public talks taking place throughout the summer.
We brought together artists, activists and academics to present their work around themes of human rights resistance and campaigns for social justice, from the 1970s to today.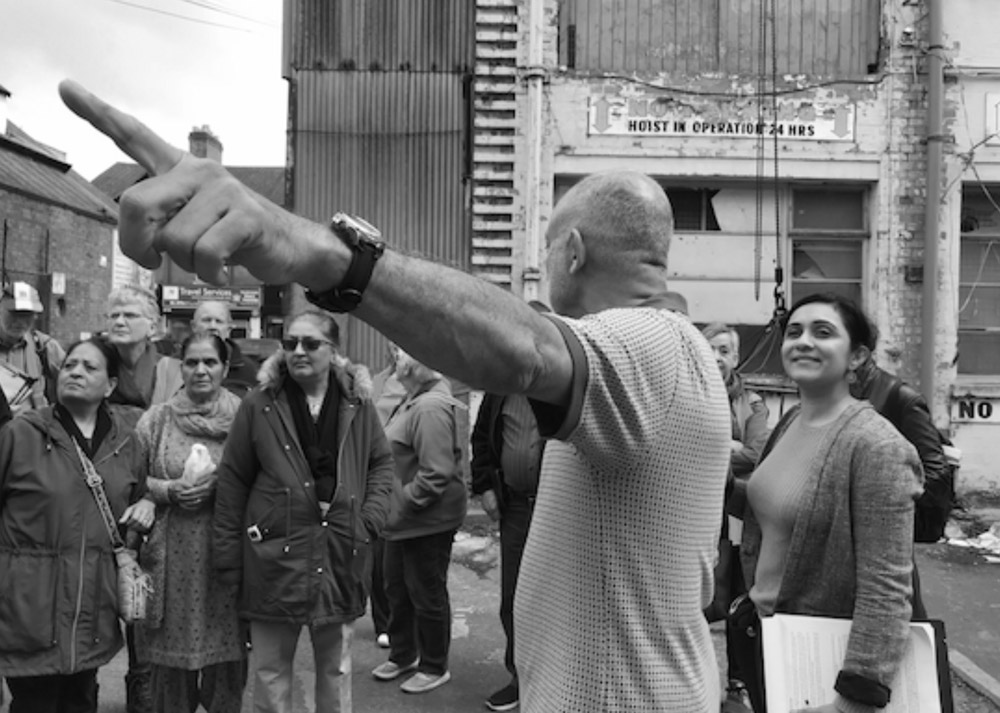 THE STRIKE AT IMPERIAL TYPEWRITERS: A GUIDED WALK
Saturday July 6th, 2019
2pm – 3:30pm
This tour took participants to the East Park and Copdale Road branches of Imperial Typewriters to learn about modes of factory production, why Imperial's South Asian workers went on strike in 1974, and how the factory's closure affected them.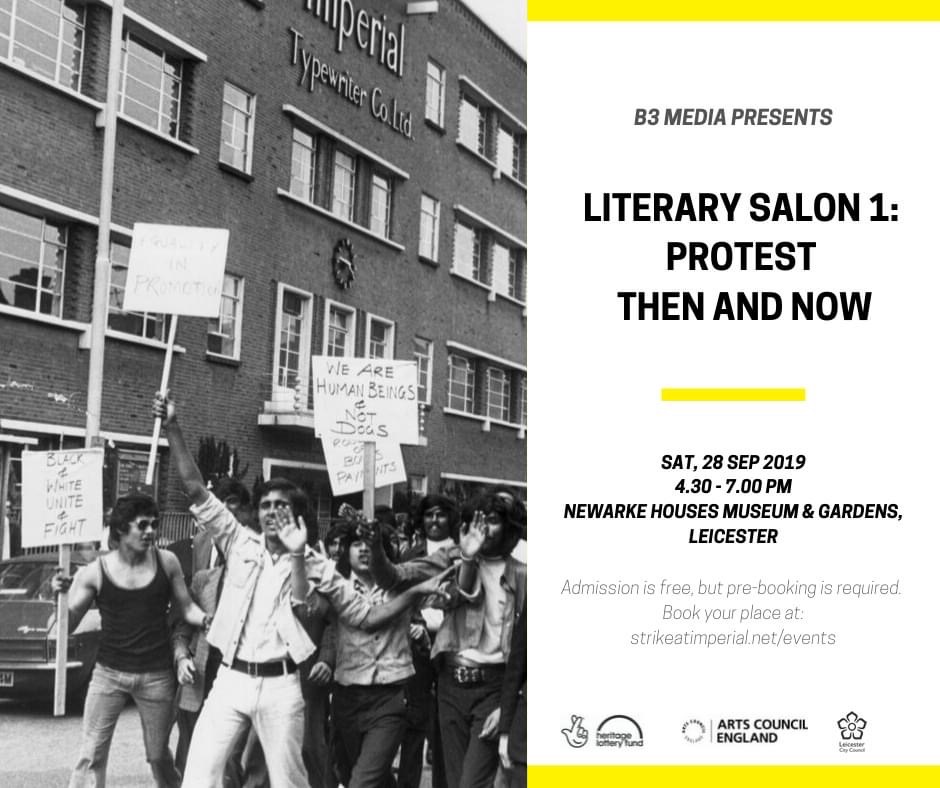 LITERARY SALON 1
PROTEST THEN AND NOW
Saturday 28th September, 2019
5pm – 7pm
How did protest look in the heart of the Industrial Revolution? How did it look during Britain's post-industrial decline? How does it look now? This event made connections
between Victorian England, the landscape of 70s protest, and recent international demonstration movements.
Speakers: Leah Bassel, Claire Wood, Issy Staniaszek and Divya Ghelani.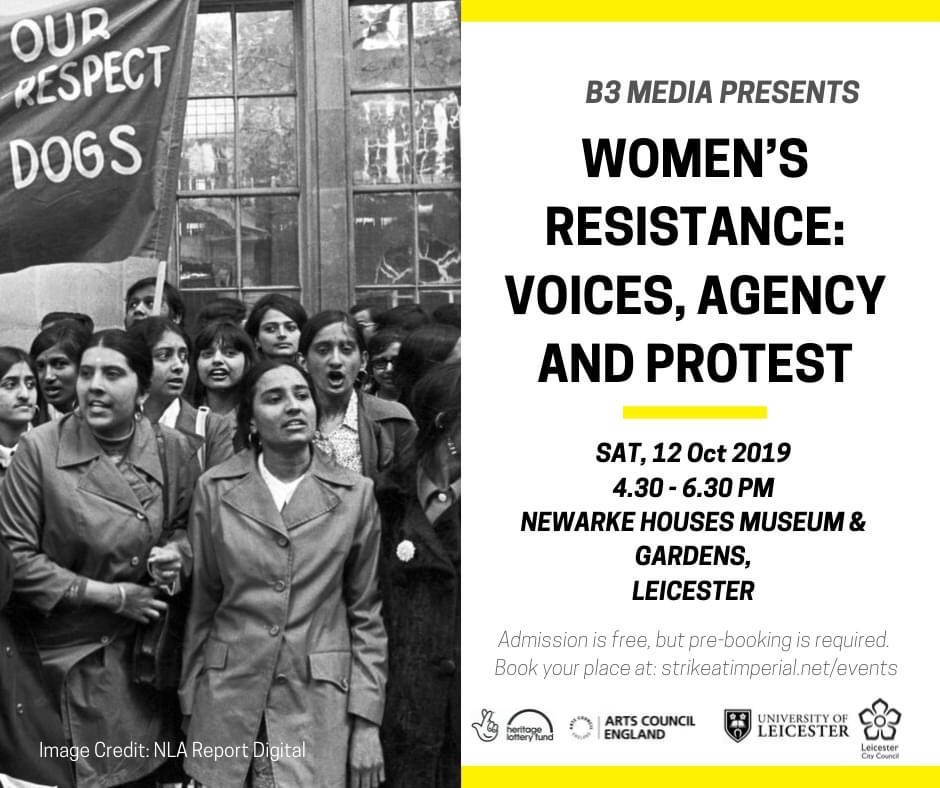 LITERARY SALON 2
WOMEN'S RESISTANCE: VOICES, AGENCY AND PROTEST
Saturday October 12th, 2019
4.30pm – 7pm
This event considered women's protest across different eras and cultures through a panel discussion with academics and activists.
Speakers: Divya Ghelani in conversation with Poulomi Desai and Sujata Aurora.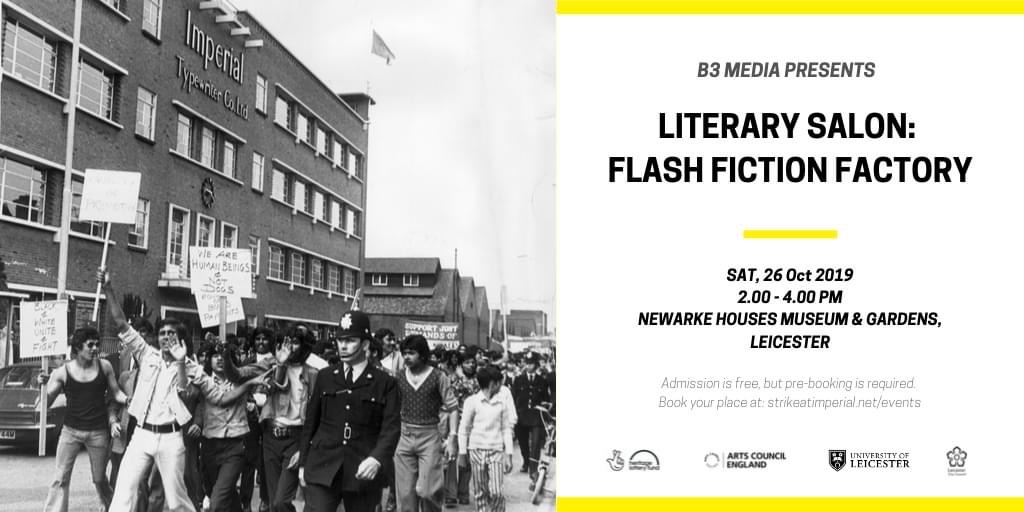 LITERARY SALON 3
FLASH FICTION FACTORY
Saturday 26th October, 2019
7pm – 9pm
This was a pop-up, nostalgic, literary salon that centered around the strike at Imperial Typewriters. It combined historical flashbacks with creative responses. An evening of magical typewritten tales led by Divya Ghelani and guests.